Making turns at slow speeds causes creaking and clunking
Occasionally when it rains hard, water leaks into the passenger seat
The air conditioning doesn't get as cold as it should due to an indiscernable leak
The left turn signal doesn't return automatically
When you try to accelerate up a mountain highway it laughs at you
The keyless entry randomly stops working
At first, this started to sound like a list of everything Ryan goes through when he wakes up in the morning! But this is the summary of the repairs and issues that our family mini-van has. And it is not unexpected, it's old! It sounds funny to look at an 11 year old vehicle as old and worn out, but that is the reality.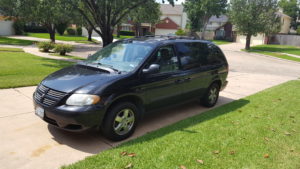 A big part of that fact is how much we have depended on that van in the last 8 years. Since we wrote this last post, we added on a two month road trip from Texas to Alberta to British Columbia to Washington and back to Texas as well as regular miles around the city of Houston. That's what family vehicles do! And ours has been amazing and we know that God's favour has been with us. In spite of the almost 300,000 kms (190,000 miles) the van has only truly broken down once. And it was a dead battery in our parent's driveway.
---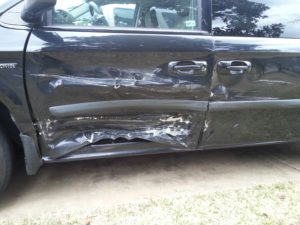 But now it is time to work to replace this van with another vehicle that we can use for eight or more years. And to do that, we need to fund raise. Or as we are calling it here, van-raising.
"Hold on a second. I can already see that you're asking for money. Why don't you go get a job and stop begging for hand outs?"
We get it, there are many people that look at the work that we do here in Texas as not a real job and how we get paid as begging. But you know what? We look at it as the most real job that we can do. We raise up Christians and teach them how to effectively make new disciples in areas of the world that have no churches and little knowledge of Jesus. As Christians, we see this as very important. This video explains more:
And as far as how we get paid? It's not a hand out. We work. We pay taxes. In fact, we believe that when people partner with us in finances, they are making an investment in a business that will pay dividends into eternity. Any business needs financial investors to provide the capital to grow. Giving to missions is very similar to investing in a company that produces a product that you believe in.
---
All of that to say, we are asking individuals and churches to help us to reach our goal of purchasing a new (to us) family mini-van.
The goal: Purchase a mini-van with less than 60,000km (40,000 miles) and is 2-3 years (2-3 years) old
The budget: $20,000 (Canadian) or $17,000 (US)
The reason for the difference in amounts is that the equivalent vehicle in Houston or Alberta is actually the same price in USD or CAD. We are currently researching and praying on the decision of buying in Canada and importing into the USA, or spending a little more but not having the work and cost of traveling to Canada and dealing with customs
November 2016 UPDATE – We are now only $7,000 CAD away from completing the goal!
December 2016 UPDATE – Only about $3000 left to go!
The timeline: End of 2016. But we won't start looking to purchase until we have the entire budget since we won't finance.
How you can partner with us:
Visit cten.org/ryanmichelle to join our partnership team. Both Canadians and Americans can use this link for a tax deductible gift.
Contact us to let us know that your gift is to be used for the new van goal. We will then ensure that your gift is set aside for that purpose.
Pray that others will join in this project
Invite others to join in this project by sharing this page and having them contact us.
Like a barn raising, this is a project that gets done quickly when everyone works together!