"C has lice.  J too."
This simple text brought me back to a conversation we had the previous night with our students.  They were relating the story of the flood that occurred in their apartment when the upstairs neighbour didn't hook up the drain for his washer.
We encouraged our students that these types of annoyances tend to show up "out of nowhere" when you begin to follow Jesus on deeper levels.  This team has been praying for each other and for the lost around them.  They've been sharing the Good News of Jesus with all kinds of people.  And they've been ticking off the opposition.
But the blow back is a good thing!  And we wanted to remind them that these things will happen and you just have to praise God that you have been found worthy of attack.  I know most Christians like all the promises in the Bible that mention good things, but the fact is there are many more promises of suffering and hardship when you follow Jesus.
Michelle spent all day, and is in fact still going, cleaning the house, kids, furniture, herself and at some point me of lice.  We've never had this happen, even with all the different times our kids were exposed at school or church.  But we've been joining our students in praying more and sharing Jesus more and wouldn't you know it!
One other thing we mentioned to our students; we wouldn't trade this life back for what we used to have.  Even with all the little annoyances and other events that try to discourage us.
"Consider it pure joy, my brothers, whenever you face trials of many kinds…" James 1:2
OK, new topic.
I was told by a new friend that I hadn't "closed the loop" so to speak on many of the things that we were praying for prior to Christmas.  I found that odd, but I guess I didn't post them on the blog.  Facebook, yes.  Newsletter, sure.  Blog, no.
So here's some updates for those who didn't know.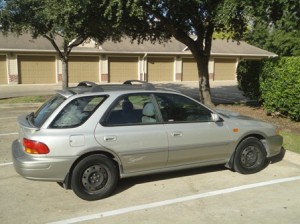 1. Prayer for a second car.  Answered
2. Prayer for new tires on our van.  Answered.
3. We're up to 76% in monthly support!
4. The organization we work with has been praying for and fundraising for a 15 passenger van.  We had been trying to get to $10,000 which was the normal price for 1 van.  Instead, God provided us TWO vans for $8,000!
Let me know if I missed anything that you want to know about!
/RD